Prague Writers Workshop
Workshops/Classes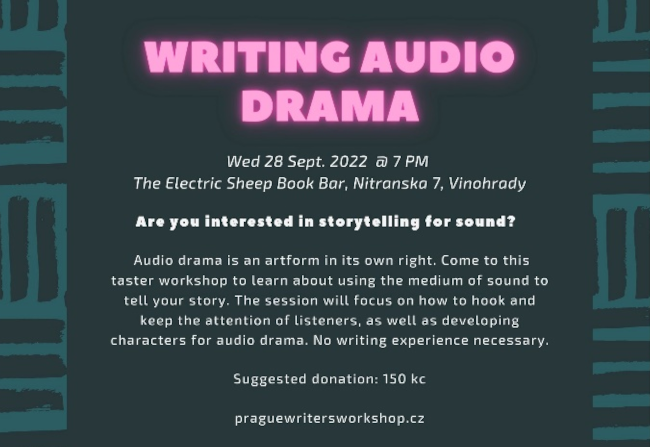 We recently had our very first ever workshop on Writing Audio Drama at the Electric Sheep Book Bar and it was such a blast! Writing for sound isn't always easy but everyone came with enthusiasm and ideas, and it was so great to see the love for audio drama out there. Much creativity was unleashed during the workshop, thank you to everyone who attended.
Some photos from the night:


The workshop was so popular that we're doing a second one! This time focusing on the 'hook' at the start of an audio drama. How to get and keep a listener's attention?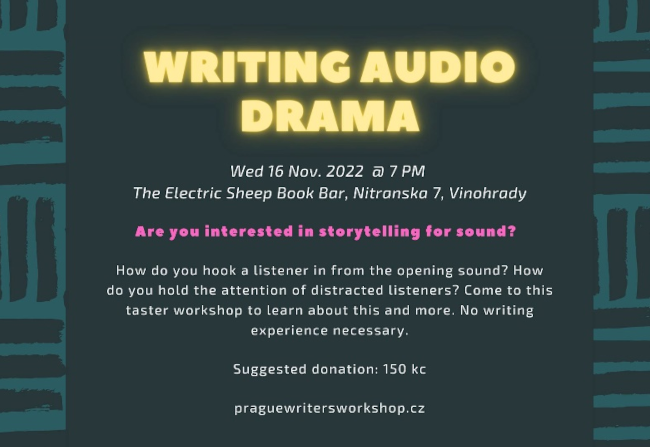 We had our second Writing Audio Drama and it was a blast! The workshop focused on openings and writing the 'hook': how to get a listener's attention in a medium and genre that is notoriously difficult to do. The participants were incredible – enthusiastic, inspired and passionate about writing fiction for sound.
Join the FB group for details for the next one in Dec!